Who's Voting for Obama?
Biden: Debate Shows Romney Trying to 'Politicize' Libya
EPA: $1.5 Million New Grants for Environmental Justice
White House Doubles Down With the Power of We
White House Weekly Address: Auto Industry Came Roaring Back
Oakland Sues AG Holder Over Pot
White House on Iranian Threat Solution: Additional Sanctions
White House: Honoring Cesar Chavez
EPA: Celebrating 50th Anniversary of Silent Spring Wiki Page
Book Responsible for War On DDT; Lead To Death of Millions From Malaria
White House Weekly Address: Congress Should Keep America Moving Forward
White House: Operation Educate the Educators
White House: We Care About Our Troops
Univision Breaks Their Side Of Eric Holder's Fast & Furious
White House Confirms, Downplays Cyber Attack
Left
October 22, 2012
Durbin Slams Issa Over Document Dumps
Fox Guest Calls Paul Krugman For Keynesian Economics
Romney Gains In Polls Over Foreign Policy Issues
October 19, 2012
Obama Maintains Lead In Battleground Sates
PBS: More Debt, Less Jobs, Inflated Costs Today
Obama With Jon Stewart: Benghazi not Optimal
Chris Matthews On Undecided Voters
Bill Maher On Undecided Voters
October 18, 2012
USA Today: Binders That Binds Us HuffPo Live: From running cocaine in Brooklyn to sitting atop $460 million, President Obama calls Jay-Z an "American success story" in a new campaign ad appealing to young voters.
October 17, 2012
Candy Crowley Fact Checks Romney On Libya
Hope Revived! Obama Delivers Rope A Dope
TKO: Crowley Calls Libya For Obama
Maddow, MSNBC: Best Debate of Obama's Career
October 16, 2012
Robert Reich: Memo To the White House
October 15, 2012
Video: Rosie Perez Obamanos! Disses Mitt's Mexican Joke
Jesse Jackson Jr. Fed Probed; Decked Out House is Key
The Radical Is Romney, Not Ryan
Lindsay Lohan Jumps On the Mitt Wagon
Axelrod Defends Obama On Libya
October 12, 2012
Stewart: How Do Lunatic Republicans Make it to the National Stage?
CBS's Lara Logan: Obama Admin Lying About Afghanistan
October 11, 2012
NBC News: Romney Polls Higher in Key Swing States
ABC News: Obama: Fundamentals Favor Me Despite Bad Debate
CNN: Biden Could Shift Momentum This Debate
CNN: Obama Says Romney Playing Politics With Abortion
PBS: Obama Classmate Describes Kenyan Prince
October 10, 2012
Angst Amongst Obama Supporters
Gibbs Defends Susan Rice's Anti-Muslim Video Claim
HuffPo: Ohio Still Tips To Obama
October 9, 2012
Mitt Romney's Bain Made Millions Off Tobacco
Krugman Called Out By Mary Matalin
Toure: White People Come Up With Alternate Realities
Nevadans Favor Obama In Bad Economy
October 8, 2012
Feinstein: Malicious Trading Schemes Hurting Ca. Residents; Calls for Investigation
Congress Passing Laws For Personal Gain; It's All Legal
Ethics Committee Protection In Place

So Just How Well Did These Lawmakers Do Throughout the Recession?
Skywalker Going Full Force: Romney Liar Must Be Defeated
Antonio Villaraigosa: We'll Pull A 187 On Texas Like We Did In California in 90s. It Will "Spell the End Of the Republican Party as We Know It."
Warren Up Among "Likely Voters"; +5 Points
October 5, 2012
Jobs Up; Jobless Rate Down! Could Rock The Vote!
8 Year Sesame Street Fan to Romney: Find Something Else to Cut Off
October 4, 2012
Romney Shakes Political Woes For Now
Axelrod: Romney Fundamentally Dishonest
Stephanopoulos Breaks Norm: Romney Will Get Boost, but I didn't See Any Knockout Punches
Right
October 22, 2012
5 Things to Know About Tonight's Final Debate
October 19, 2012
MSNBC's Lawrence O'Donnell Challenges Mitt's Son To Fist Fight
The Left's War On Undecided Voters
October 18, 2012
Va. Teacher Charged: Islam In the Class
D.L. Hughley: Romney Talked to President 'Like a Man Talking to His Servant'
Dinesh D'Souza Under Attack: Accusations Run Wild As 2016: Obama's America Hits DVD
Video: Sununu Slams CNN for Defending Obama Over Libya Attacks, Ambassador Death and Video Tape
October 17, 2012
Moderator Crowley Helps Obama Rebut Romney Over Libya
Obama's Record Wins it for Mitt
Luntz Focus Group On Debate: "Bullsh**" On Live TV
October 16, 2012
Morgan Freeman's Agency Gets Him Obama Gig
October 15, 2012
Friday Night Lights Author F-Bombed After Romney Endorsement
Col. David Hunt: Cover-Up Over Libya
Obama Can Change His Style; He Can't Change His Record
Thomas Sowell: Anne Coulter's Book Is True
October 12, 2012
Al Gore's Green-Tech Pads Pockets With Green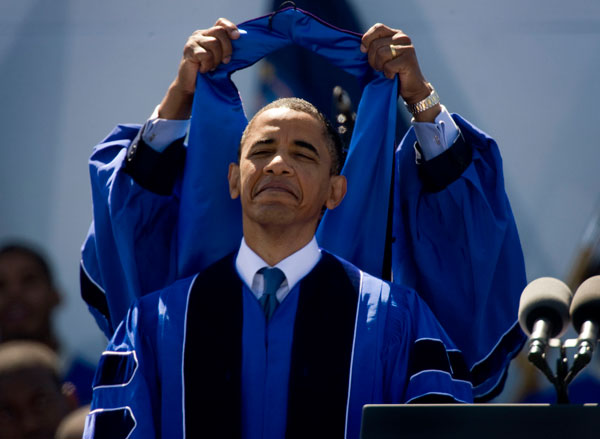 Sowell: Obama's 2007 Speech at Hampton U Revealing
GOP: Obama Incompetent; Libya Proves It
October 11, 2012
O'Keefe Video: Double Voting in Houston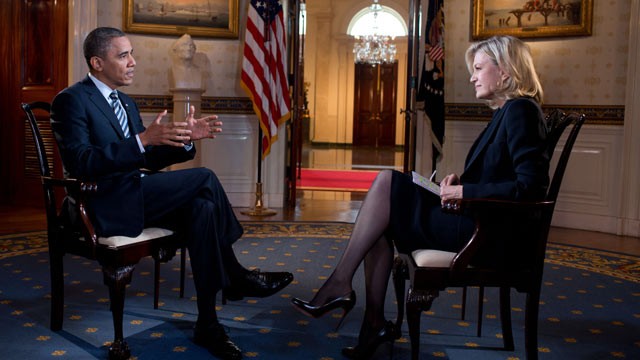 Diane Sawyer: 4 Minutes on Obama's Debate Performance, 20 Seconds on Libya Debacle
October 10, 2012
Obama's Ring: There Is No Good But Allah
Obama Extends His Greater Control of US Military
Panetta Sends Troops To Jordan
Sen. Chuck Schumer (D-N.Y.): Reaganomic Tax Reform Ideas Should Be Scrapped By Gang of Eight
October 9, 2012
Dennis Prager: Left Wing Ideas Fail More Often Than Not
Mary Matalin Calls Krugman Out
October 8, 2012
Cut Tax Question Causes Ryan to Cut Interview
Republican Senators: Obama Pushing Limits for Sake of Politics
Murdered Ambassador Warned of Threats Day of Attack
Black Actress Slammed With Racial Slurs After Tweeting Mitt Support
October 5, 2012
Debate Distraction: Obama Donations Violating Federal Election Laws?
October 4, 2012
Left And Right Agree! Mitt Catches Obama Off Guard, Wins The Night
Congress Got the 9-11 a Month Before 9/11